Det er mange artister som slipper musikkvideo for tiden. Faktisk så mange at Scoopet kan presentere en ny hver dag i flere dager. Forvent en hvilken som helst sjanger, forvent mer enn et band du ikke har hørt om og forvent ny musikalsk inspirasjon.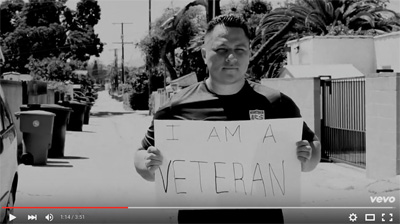 ATREYU – Do You Know Who You Are? er en låt fra Atreyus album Long Live som ble gitt ut på Spinefarm den 18. september. Bandet sysler i en tung men melodiøs sjanger et sted mellom Volbeat, Monster Magnet og FFDP. Syns bandet fra California unngår de mest sutrede vokalparti og høres lovende ut.
Atreyu har også lansert en video Start to Break, hvor vokalist Alex Varkatzas forklarte følgende:
– Live can get to you. This world is so fast-paced, and in trying to keep up with it, we lose part of ourselves. This song is about fighting through those negative emotions and embracing the challenge.
Sølve Friestad – scoop@scoopmanagement.no