Det forholdsvis spektakulære stadionrockbandet Green Day rører på seg igjen. I dag slapp de ny singel fra kommende Revolution Radio.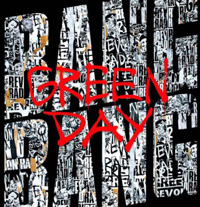 BANG BANG smeller mer enn mange låter på de siste utgivelsene til Green Day. Spesielt det overambisiøse UNO!, DOS!, og TRE! ble for mye av det gode. Bang Bang er en kjapp punkrocker som allikevel er fengende nok til at punkere fortsatt vil avsky bandet, og menigmann vil få lyst til å gå på kommende konserter med bandet.
Les også: UNO!, not fucking Justin Bieber
Green Day har vunnet flere Grammy-priser og er innlemmet i Rock And Roll Hall of Fame. Uansett en ganske fresh smakebit fra albumet som slippes 7. oktober, men ingen episk opplevelse.
Som vanlig sikter frontmann Billie Joe Armstrong mot månen med følgende uttalelse:
– Revolution Radio is a movement for lost souls to come together…dance together…sing together…and most of all, find each other. That´s what the spirit of Green Day has been about since day one. 
Les også: DOS!, Epic as fuck!
sØLve Friestad – scoop@scoopmanagement.no
Foto: Frank Maddocks.