Ny video fra The Agonist kommende album; Five.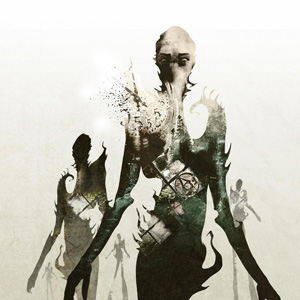 The AGONIST – The Moment. Helt ukjent band for Scoopet, dette her, men albumet er produsert av Mike Plotnikoff som tidligere har jobbet med Flyleav, My Chemical Wedding, P.O.D., Apocalyptica, Aerosmith og Kiss. Bandet fra Canada ble til i 2004 og har tidligere gitt ut fire studioalbum.
Vokalist Vicky Psarakis om innspilling av musikkvideo: – The Moment' was probably the most exciting and demanding video I've had to shoot so far. Chris (bassist / FTB Visuals director) came up to me with the idea to create a «storyline» with a close up of just my face singing the lyrics underwater. And we achieved it by building a box with a plexiglas panel that fit my head, while the rest of my body was standing and perfectly dry. I guess you could say it was scary and awkward to have just your head submerged underwater and a bit dangerous to have to perform the entire song in that position, but honestly, I wouldn't mind doing the whole thing all over again!
sØLve Friestad – scoop@scoopmanagement.no