Scoopet liker Dez Fafara og det gjør du og. I 2015 var det tid for Coal Chamber, mens dette året er det DevilDriver som gjelder.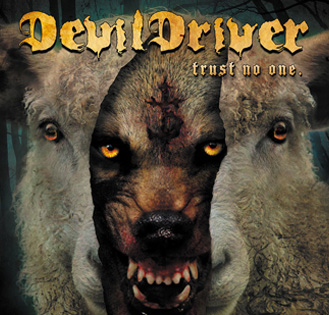 DEVILDRIVER er et skamrått nymotens metalband som har levert gode svisker hvor debuten fra 2003 kanskje står høyest i kurs. I Could Care less er jo litt av en kanon. Clouds over California er derimot den mest spilte låten på Spotify med over 3 millioner.
Som tidligere nevnt, slapp Coal Chamber nytt album tidligere i 2015. Rivals var en liten skuffelse, men hadde noen  høydepunkt som I.O.U. Nothing og Light in the Shadows. Allikevel er det også debutplaten fra 1997 som regjerer med Loco og Sway.
Almost 3 years in the making, get ready for a New DEVILDRIVER record. Trust No One is filled with killer riffs, groove after groove and massive hooks. Regarding the title Trust No One, it's rightly named and done so. There will be no explanation needed regarding what the title means.The lyrics are volatile and straight to the point!
See you next year with Trust No One and around the world on tour.

Frontman Dez Fafara om Trust No One
Hovedbilde: Dez Fafara live som DevilDriver.
Tekst og foto: sØLve Friestad – scoop@scoopmanagement.no