Til helgen arrangeres tidenes beste og første ordentlige ølfestival på Tou Scene i Stavanger. Festivalen har fått mye oppmerksomhet; kanskje aller mest på grunn av en særdeles streng skjenkekontrollpraksis i byen. Scoopet tok en prat med What´s Brewings daglige leder; James Alexander Goulding.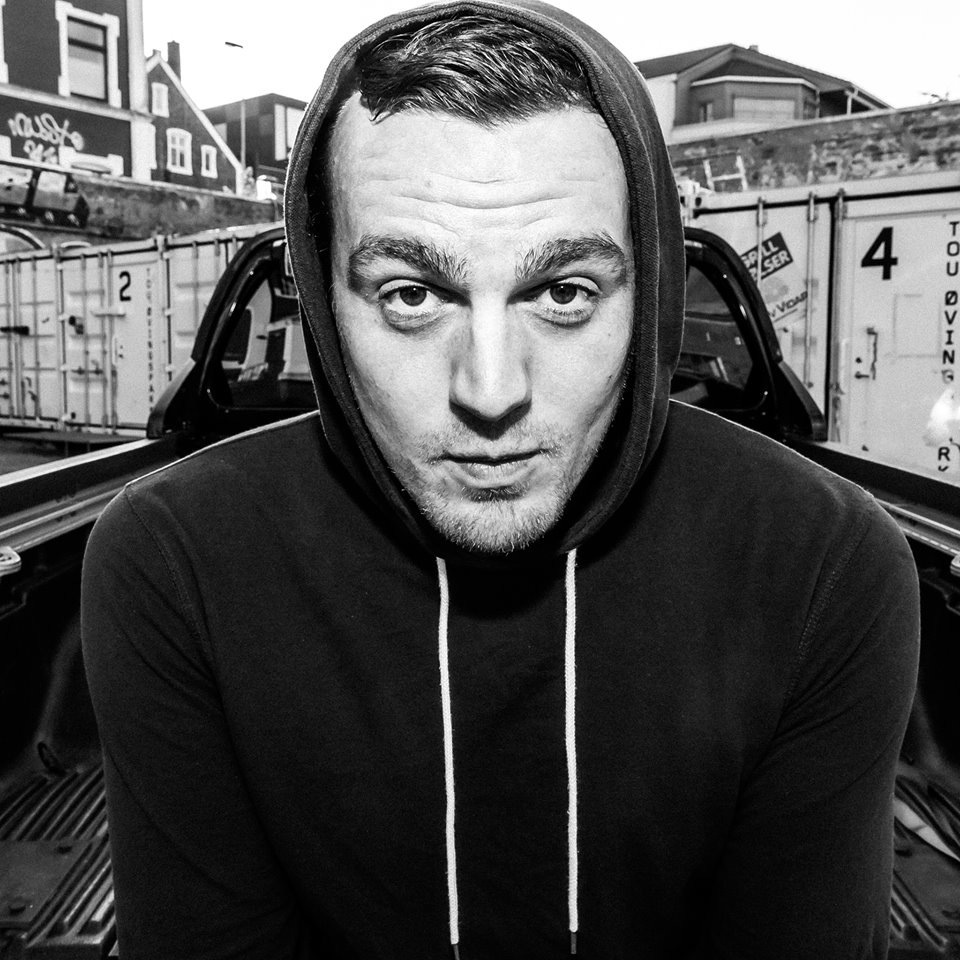 BEEP, BEEP, what´s brewing, Doc? Nope, dette er ikke en henvisning til de der artige fuglekrekene fra The Looney Tunes som løper ifra coyoten, men heller en forklaring på hvilke bryggeri som vil være på What´s Brewing. Årsaken er at bevillingsseksjonen i Stavanger kommune nekter arrangør å fortelle hvilke bryggeri som skal være der. Tilfellet er helt håpløst, men de som ønsket å komplisere festivalen, har istedet bidratt med en utsolgt festival. Haha.
Scoopet.net tok en prat med James Alexander Goulding som egentlig er fra Torquay, England. I tillegg til å være involvert i What´s Brewing, skal han snart starte pub på Tou Scene sammen med Mike Murphy og Helge André Hafstad. Det er tid for å sjekke din kunskap i engelsk, og samtidig kanskje min?
• When and why did you decide to live in Norway?
– I made the decision to leave the UK in 2012. I was working for Leeds Brewery at the time. Leaving the UK wasn't a difficult decision. The beer scene there at the time was so far behind Scandinavia. I was dating a Norwegian girl at the time, and once I came over and met Mike (Murphy) I was sold.
When did you get your «more than average» interest for beer?  
– It started purely as an interest and developed it from there. I'm not schooled in brewing, (I studied music and like most people, never made it)
My uncle was my main influence. He worked for Bass brewing in the UK for a long time, and was pushing us to try new beers and take an interest in it. He really got me «into» beer, and from a career perspective and opened really important doors for me.
I haven´t really met so many wine snobs in my time, but I feel beer is so much more accesble, and more varied.
• Great Britain has not always been an exciting country for Beer enthusiasts, but now there are several good breweries like Siren and Kernel. What´s your reflection around UK and good breweries?
– England is very traditional country, and the change is slow. We have had this «tunnel vision» that Real Ale is only «proper» beer for a long time. Brewdog were the real first campaigners to change people's perception of that. When I left UK, the scene was just taking off, but it´s so cool now to see these breweries; Siren, Beavertown, Magic Rock, Kernel and so many more; not just taking off, but excelling. And then the guys up at Hawkshead and Buxton where they almost blending the Craft beer and Real Ale techniques. The UK is now a really exciting place for beer.
• What´s What´s Brewing?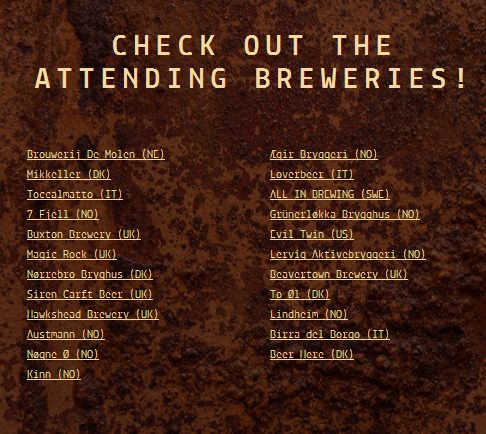 – Whats Brewing is our craft beer festival in Stavanger. And this year is our first one!
• How did you get involved in the festival?
– Shortly after starting at Lervig, I realized there was no festival put on by the brewery. Me, David Graham, and Charlie Magne Melhus were drinking in Martinique and decided we needed to change this. We later enlisted the help of our design and Marketing friends Andreas Melvær, & Anders Almås, along with our legal council Christian Friestad and Charlie's wife, Erika (who does a tremendous amount of work) completed the set up.
• Was it difficult to get the good breweries from abroad to say yes to the festival? 
– Luckily it wasn't that difficult at all. Obviously being from the UK I've met a lot of people along the way and used existing contacts, as well as Mike being heavily involved in the recruiting. Whilst he's not a member of Whats Brewing he has also helped us massively at getting things off the ground. So we owe him big for that.
• There will also be some rare beers on What´s Brewing. What´s the 3 most spectacular ones?
– 3 is not enough! I want to try as many of them as I can get! I'll list 5:
1.    Once you go black (Lervig)
2.    Haandbakk (Haand)
3.    Passion Phantom (Beavertown)
4.    Nacho Libre (Lindhiems)
5.    Stiletto  (Edge)
• Beer is the new wine, but have you met many beergeeks wich becomes beersnobs? :-)
– Very few. I haven´t really met so many wine snobs in my time, but I feel beer is so much more accesble, and more varied. It doesn't have the histoy or lineage, and there is certainly none of this «new world» bullshit. The best thing about working in the beer industry for me, is the fact everyone wants it do well and work as a community, raters, blogers, brewers, etc.
• You´re soon opening a bar (or pub – what´s the difference)? at Tou Scene together with Haffy and Mike Murphy?
– It's a bar. For me at least pub has a quintessential English feeling, open fireplace, roast dinners, falling asleep after a few pints of real ale. The concept here is a more scandinavian (Danish design) specialty beer bar.
– It happened when Mike was apporched by Tou scene about using a very cool but adabonded space they have. Mike asked if I'd be interested in joining in so I jumped at the chance, hopefully it takes off and the many beer lovers in Stavanger will have another option when it comes to beer.
• What´s Brewing is sold out. Is there any chance for people to still get tickets?
– Afraid not. We want to give everyone attending the best possibly experience, so over crowding will be a huge issue. I appreciate people missed out and I'm sorry but next year you'l just have to be quicker!…
Scoopet wish James Alexander Goulding all the best, and looks forward to the festival at Tou Scene. See you there.
If you want to know what beers every brewery will bring to the festival, try DieByTheBeer.
Sølve Friestad – scoop@scoopmanagement.no