Bandet med den nasale vokalisten skal gi ut ny plate til sommeren. Nå har de sluppet video fra singelen Barbarian.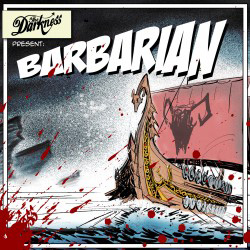 The Darkness – Barbarian (Kobalt/Playground). Egentlig har jeg aldri hatt den store sansen for The Darkness, men i 2015 høres de hvertfall mer rocka ut enn først antatt. Barbarian er en ganske kul lår med bra driv og overraskende lite irriterende nasal vokal. Det er ikke så langt fra at The Darkness har blitt et A&R-band eller melodiøs hardrock om du vil.
Forrige plate fra The Darkness kom i 2012, så la oss anta at de har brukt god tid på den kommende utgivelsen.
Kul tegneserievideo sjekker du her.
Sølve Friestad – scoop@scoopmanagement.no
Twitter: @SolveFriestad