James Goulding forlot Leeds Brewery i 2012. Det var en enkel avgjørelse, mente James til Scoopet i fjorårets intervju. Den såkalte ølrevolusjonen hadde kommet mye lenger i skandinavia, og dessuten var han på date med en norsk jente. Og når han møtte Mike Murphy (Bryggmester på Aktiebryggeriet Lervig) var han solgt.
 EN GANG I TIDEN studerte Goulding musikk, men som han selv sier – I studied music, and like most people, never made it. Det er allikevel lite å utsette på Gouldings musikksmak. Ølinteressen kom snikende som på folk flest, og hovedinspirasjonen var hans onkel som arbeidet for Bass Brewing i England. I fjor var den store snakkinsen den strenge alkoholpolitikken som også What´s Brewing ble rammet av. Eller la oss kalle en spade for en spade. Skjenkekontrollen bidro med å utsolgt festival og vel så det. Dette året er det lite snakk om lover og regler, men i likhet med i fjor er det en imponerende liste med internasjonale og norske bryggeri på listen. Bedre enn i fjor? Antagelig.
James Goulding begynte sin ølkarriere på Lervig. Sammen med David Graham og Charlie Magne Melhus skapte de ølfestivalen som skulle bli What´s Brewing. Gode kontakter og hardt arbeid førte til at flere bryggeri takket ja til å komme på årets første festival i 2014. Resten er langtfra historie, men det finnes festivaler som har startet mye spedere enn denne.
Scoopet tok en kjapp prat med James Goulding før årets festival, og i likhet med fjorårets intervju, skal leserne igjen få teste engelske kunskaper og eventuelle lesevansker. Han forteller også hvilket amerikansk bryggeri han ikke klarte å bestikke til årets begivenhet.
Last year you told Scoopet that you were looking most forward (among others) to…
Lervig – Once you go Black
Haandbryggeriet – Haandbakk
Beavertown – Passion Phantom
Lindheim Ølkompani – Nacho Libre
Edge Brewing – Stiletto
Did the beer live up to your expectations?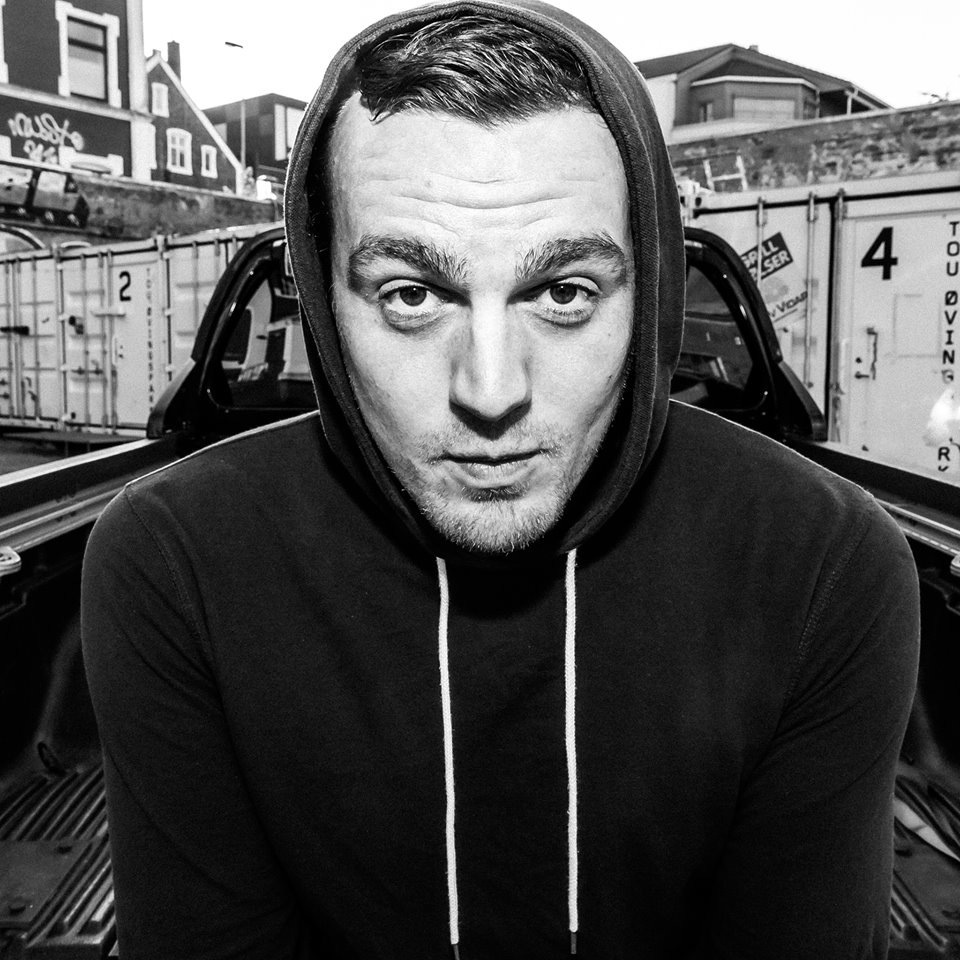 – The Beer list way exceeded our expectations. It really set a precedent for this year, everyone is sending their best beers and kind of competing with each other, in a nice way of course.
Sammen med Mike Murphy og Helge André Hafstad har James åpnet ny bar ved Tou Scene og det har allerede vært kø utenfor. James er mer enn fornøyd med åpningsperioden og tilbakemeldingene har vært positive.
The opening of ØST was somehow delayed, why?
­– Usual Norwegian Bureaucratic bullshit. But its open now!
Mike Murphy are also involved with ØST.
Will this mean that all the best and special beer from Lervig will only be available at ØST?
– No, Lervig Beer is available tor everyone who wants it. We have only released 2 beers exclusively at 0st. Its a platform for us but its certainly not our ONLY option. If another bar II restaurant wanted to do something cool, of course we would.
Last year, What´s Brewing was a huge success, and I guess you earned a good portion of money to spend on this years festival?
­– Well, We did ok last year yes. However, the Norwegian Kroner has taken a huge beating, and all our of equipment & 75% of our beer is from the EU and US. So its all gone back in.
What´s (not brewing) the biggest difference between last year and this year?
– The attending breweries. 2014 was our first year, and we loved everyone that gave us a chance and came, but the breweries that are coming this year is Crazy.
You probably learned from some mistakes the first year at the festival. What will be better this year?
– We've spent a lot of time on the «consumer experience», Detailed beer lists, Sessions, Charging points etc. It just feels more complete.
And the food – what will be available to buy?
– Ostehuset, Vegan Food Truck, Mathallen, Fish & Cow and !Hall Toll are all coming this year. So much more variety.
­
James forteller videre at det har vært 1750 ledige billetter til årets festival.
It will not really matter, but dutch brewery De Molen cancelled for the festival. Why?
– I dont know where this came from, De Molen informed us in January that they wouldn't be able to attend in 2015 so we never actually invited them.
Wich brewery just almost made it to the festival 2015? I´m thinking maybe some great american brewery…?
– Surly. It´s going to happen one year, its just the same weekend as WB is their Annual beer release. I've begged/bribed them.
What beers and brewerys are you looking most forward to taste this year?
– Way to many to list. Everyone.
And last – are everything set for the festival? No stress, no panic, just fun?…
– Oh tons of stress, but you guys arent allowed to know that.
sØLve Friestad – scoop@scoopmanagement.no