Dette er den første TV-dramafilmen som er spesiallaget for National Geographic Channel. Da den ble vist i februar dette året, slo den alle gamle seerrekorder for kanalen.
KILLING LINCOLN: Denne dramatiseringen er basert på romanen Killing Lincoln: The Shocking Assassination that Changed America Forever av Bill O´Reilly og Martin Dugard.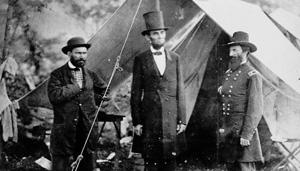 Filmen er ingen dokumentar, men heller et iscenesatt drama hvor Tom Hanks forteller historien innimellom historien som blir fortalt.
Filmen forteller historien om de siste dagene av Abraham Lincolns liv, hvor morderen John Wilkes Booths historie blir fortalt. Hvorfor planla han å drepe Lincoln, og hvem var han egentlig? Vi får ganske gode svar på akkurat dette, og filmen er god nok, men kun interessant for de som ønsker enda mer info om denne legendariske presidenten og morderen. Det er ellers lite å utsette på produksjon og skuespillere, hvor Billy Campbell og Jesse Johnson gjør gode tolkninger av president og drapsmann.
Selv syns jeg det var mye kjekkere å se Steven Spielbergs Lincoln, som egentlig fortalte meg det meste jeg ønsket å vite om den sympatiske presidenten.
Filmen er ellers produsert av Tony og Ridley Scott.
Sølve Friestad – scoop@scoopmanagement.no
Twitter: @SolveFriestad