Stockholm-bandet Opeth har begynt å røre på seg igjen. Nylig slapp de video og singel fra låten Cusp of Eternity. Etter et par lytt vil jeg allerede kalle dette for episk Opeth.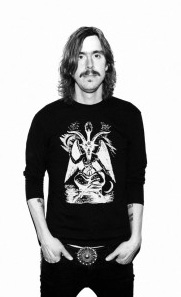 OPETH – Cusp of Eternity (Warner Music). Hvilket fett band Opeth er. Mine personlige favorittplater er utvilsomt Ghost Reveries (2005) og Watershed (2008). Låter som Ghost of Perdition, The Grand Conjuration, Coil og den artige nedstemte festligheten på Burden, er bare noen av låtene som viser hvilke kvaliteter en får. På sitt beste er Opeth best på både hardt og mykt, samtidig som de har en progressiv herlighet som få kan gjenta.
Cusp of Eternity hørtes først helt grei ut, men mot slutten av låten fikk jeg et sterkt behov for å høre den om igjen. Nå vil jeg påstå at dette allerede er en episk låt fra Stockholm-bandet. Akkurat hvilken type bachelorgrad en behøver for å tolke videoen, er usikkert. La oss allikevel anta at de ikke går i kirken hver søndag.
Opeths ellevte studioalbum heter Pale Communion, og slippdato er 22. august 2014.
Cusp of Eternity på Spotify.
Sølve Friestad – scoop@scoopmanagement.no
Twitter: @SolveFriestad