Wolf People (UK) played at Ranglerock, Norway 2014. You might ask why they would come back to the festival this year? Well, they don´t. Maybe you should pay attention and remember what happend last year.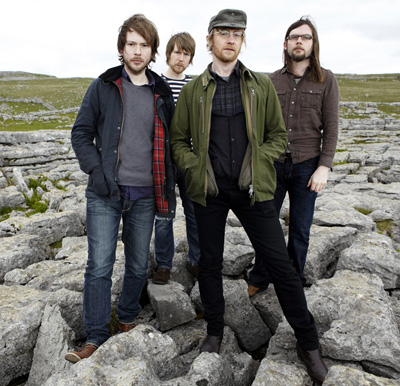 Wolf People at Ranglerock. Because of a plane burning up at Heathrow airport, Wolf People had to cancel their trip to Bryne and Ranglerock 2013. But this year they most surtain will arrive. Scoopet.net presents a fresh interview with guitarist Joe Hollick, which is realy looking forward to finaly play their promised gig.
• Who are Wolf People?
– We are four men from England making a vaguely fuzzy folk/blues/psych rock kind of noise.
• Concerning last years unfortunately happening with the aeroplane burning up at Heathrow instead of getting to Ranglerock…Considering buying a boat and row the boat across North Sea like the Vikings did opposite way?
– That would be really great actually. Reverse Vikings should be our next album title. We often fantasise about what the best tour vehicle would be, usually its old military aircraft or tanks, but an amphibious Viking long boat would be incredible, it could drive out of the sea and onto the road. I'd like it to be a heavily disguised Mercedes Splitter with shields along the side, and a giant sail with our logo printed on it. Tom could beat a large Ludwig bass drum at the front, and it could have its own pub built into the stern.
• Why the fascination for the 70s progressive rock?
– Jack and Tom used to produce hip hop in the late 90s, searching for breaks from old records lead to a fascination with the bands they were sampling from. We all have a deep love for the production quality and early experiments in fuzz and other audio technology that this era produced. I think the sound of heavy drums and fuzzy guitars will never go away, it was perfected in this time, there's something primal about it. What you are hearing in the 70s is the peak of its power. We are not in thrall to this era though, we don't base our songs around it, the songs are new, current pieces that just so happen to be dressed up in our favoured sounds.
– They can expect a more direct, heavy record. Things may change, but we want to have one last chance at producing a nasty, dirty, heavy fuzz rock record before we get too old to know better.
• If you reflect about older VS. new bands in the same genre. Is the 70s magic gone, or is it somehow intact?
– Its still intact definitely, you just have to dig deeper, times may change but we are the just the same people, and the same spirit remains, it just gets moved to new places. There's so many great artists around at the minute: Klaus Johan Grobe, Morgan Delt, Night Beats, White Denim, Dungen, Baron, Unknown Mortal Orchestra, Me and My Kites, The Amazing, Besnard Lakes, too many to list.
• What would you say if you was in the audience on a Wolf People-concert?
– Do you mean like a heckle, something to shout at the band? I would probably shout «YOU'RE DOING SORT OF OK, DON'T WORRY»
• Jethro Tull was actually the name of the guy inventing the mower. Are you a big fan of Jethro Tull and Ian Anderson, and what other inspirations do you have?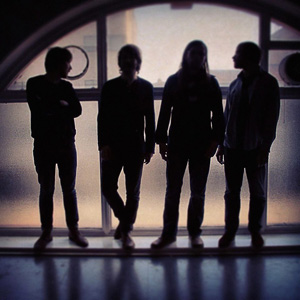 – We became fans of the band, as until people pointed it out we sounded like them, we had never considered them really. We never tried to sound like them or copy them in any way. There are lots of other bands that used flute that we we're fans of, Mighty Baby for example. The bands that inspire us are the ones that never really had any mass popularity but had amazing DIY attitudes and production values, bands such as Dark and Astral Navigations. I would definitely say that the band Dungen have shaped our sound more than anyone though, we owe a lot.
• Wolf People are recording a new album these days. What can the fans expect?
– They can expect a more direct, heavy record. Things may change, but we want to have one last chance at producing a nasty, dirty, heavy fuzz rock record before we get too old to know better.
•The band has been around for about nine years. What ́s your biggest ups and downs?
– Biggest ups: Having the chance to tour America and Europe, getting the chance to play with some of our favourite bands such as UMO, Dungen and Besnard Lakes, meeting all the great folks at Jagjaguwar in their home town, having our faith in the human restored by receiving the warm hospitality and gratitude of people everywhere we have been.
– Biggest down: Probably not having the time to meet up and play as much we would like. We have so much material to record and work on, but normal life and geography gets in the way and stops us from doing it, its very frustrating, there's so much more music we can produce.
• What can Wolf People do better?
– Everything. We've not reached our potential in terms of recorded output yet. We need to be able to capture more of the live jams and interplay between the instruments, and explore wilder, weirder sounds.
• If new listeners should check out just one album with Wolf People. Which one should it be?
– I think the last When The Fire is Dead in the Grate EP from Fain is a good intro – it has the balance of heavy folk rock and long jams, and contains a track called Become the Ground which is a sound we are really proud of and a good stepping stone for new material.
• Why should we see Wolf People live?
– If you like the records then we try and honour their sound live, but step it up a notch with longer improvised sections. Also, if you love the sound of guitars being tuned and English people grimacing, you'll love us .
Check Wolf People video; All Returns here.
Sølve Friestad – scoop@scoopmanagement.no
Scoopet @ Facebook.