Direct flights are just fine. Wizz Air flies directly from Stavanger Airport, Norway to Gdansk. Wizz Air is a so-called budget airlines, but you need to watch out for extra rates. Everything else will in fact cost you dearly.
WIZZ AIR APP CHECK IN. One should be careful to say that it pursues calculated fraud, but one can still ask questions when consumers are penalized when their system does not work.
Before departure it is very important to check in a few days or a minimum of four hours beforehand. If one does not, there will be penalty charge og 60 Euro for two persons. I therefore tried to check in on Wizz Air's website. It was easy to login and just as easy to see how one should check in advance. Nice!
The only problem was that it did not work. The procedure is relatively simple, and when one has turned down countless extra costs/service-offers, you reach the point for ONLY to check in. The experiment resulted however only in that the user (I) was logged out of the system without notification of error or such. After several attempts I gave up and in the best case, this had been in order.
At the airport we got the message (of course not of Wizz Air employees) that the check was not in order. We were referred to another desk where a person (of course not Wizz Air-employee) could tell the good news about a penalty of 60 Euro. For what?
Passengers have no choice, and although it feels unfair, you are obliged to pay.
Wizz Air App
The day before Leaving Gdansk, it was time for a new check. This time I was very well prepared and had downloaded Wizz Air App for both iPhone and iPad «just in case». The check seemed even easier here, but like the Website, the same thing happend, and I was ejected from the system. After countless attempts on both apps, I gave up. Then I tried the website, and after a lot of atempts, it worked.
See also: A short movie abuot the Check In
Remember paper!
If one reads the website of Wizz Air you will see that tickets and approval of the check is on Wizz Air App is useless at the airport. You´ll have to print out the boardingcard on paper. If not, a new fee is waiting. I luckily got paperprint of the boarding cards, so it went okei at the airport.
I think anyway it is very unfair to be penalized by a company which itself should be responsible for ensuring that the system is working well enough. I sent one mail to Wizz Air, explanining the thieft of 60 Euro, with no luck, of course.
– With regards to your claim I would like to assure you That our web site is working fine and is Constantly monitored by our IT Department. Please note that According To Genetal Conditons of Carr wooden you accepted hum reservation process. xxxxxx – Wizz Air Hungary Ltd.
Okay. Web page works well. Maybe I'm just an idiot who did not understand the use of internal web and stuff? On the trip I also met others who had the same problem. One of them was Andreas Blix Henriksen.
How did the check-departure?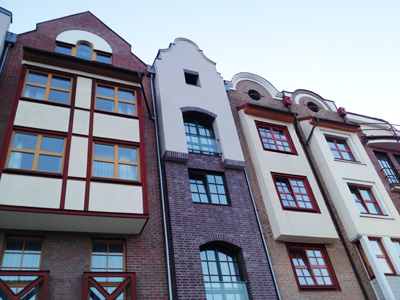 – I went naturally into the booking page to Wizz Air and booked the trip. When I had paid I got after a brief confirmation of purchase. Mail contained a total of three pages of info on flight times, ref nr, info etc. After reading through what felt like an instruction manual for a Japanese microwave, I saw that you had to check in via the web. I then tried clicking the link lying in the mail and then fell on their website. Having seen and read forward on their site, I found a list where you should write your last name and booking number.
–  I did this, but did not side with the order. After trying five times, I got suggestion to download the app theirs. Did this and it did not work even close. They gave it up reasonably quickly. Then try on their website again.
–  I see myself as someone who has relatively clue about things like this. But it became more and more Greek to me as frustration reached new heights. Therefore, I concluded and samoeren that we either got to check in at the airport.
– When we arrived at the airport said the course lady at the counter that we had to check into the website to «Piss Air. So I gave shit one last attempt, the queue an hour before the plane was going. As this obviously did not go on a small screen on the phone, said the lady in the check that this must be done at least four hours before departure. So it was pointless for me to stand in the queue to try really. When we finally got checked in, she wrote something with pen on the ticket and we had to take it to a new desk. There we had to pay 520, – føkkings million for that chick in check Inga did it for us. 260, – per piece. Money that could be spent on good food and drink in Gdansk went to a dimwitted airline instead.
But after this you well well prepared for repatriation, and checked in well in Gdansk?
– One would have thought it. I put an entire afternoon at the hotel room two days before the journey home to forbrilsk tried to check in. Since samma shit nothing worked, I called customer service for help. It cost the only 16 kr my calling (in addition the this abroad). Dama said ok, without confirming anything in particular that this could she help me. After she hung up, I stood there like a question mark. But … four hours later I check the confirmation mail and got printed out boarding passes at the hotel.
The trip to Gdansk was otherwise brilliant. The plane was on schedule and staff on board were okay. This article is not about hating Wizz Air but rather about the unfair charge the customers have to pay.
Text and photo: Sølve Friestad – scoop@scoopmanagement.no