Jeg skal langtfra påstå at jeg gleder meg til alle nye TV-serier som blir sluppet dette året, men her er allikevel en liste over en del av dem.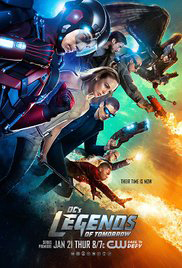 DET BØRSTES FOR EKSEMPEL støv av X-files, hvor Gillian Anderson og David Duchovny igjen spiller Mulder og Scully i uforklarlig scenario. Første episode blir vist på TV3 torsdag 28. januar, og det er i første omgang snakk om seks episoder.
En skulle kanskje tro at det var nok sesonger med Prison Break som startet opp i 2005, men den gang ei. Etter fire sesonger og en film er det snakk om å starte produksjonen i løpet av våren 2016, etter at skuespillerne Dominic Purcell og Wentworth Miller er ferdige med den første sesongen av DC´s Legends of Tomorrow. Premieren er forventet sent 2016, eller på nyåret 2017.
Det forventes også en ny sesong med Twin Peaks som for øyeblikket er utsatt til 2017.
Om en ser på den ufattelige mengden med nye serier, ser en også at det er usedvanlig mange ukjente fjes som skal bære hovedrollene. Ikke alt dette kan gå godt, of course. En nyinnspilling av miniserien Røtter (Roots) er faktisk noe jeg ser frem til da originalserien fra 1977 tåler en nyinnspilling.
Les også: Kansellerte Tv-serier – del 1.
Kommende TV-serier
ABC Studios
Blood & Oil
Med: Don Johnson, Chase Crawford. «A young married couple of newcomers looks to cash in on the modern-day oil boom in North Dakota and becomes involved with sly local oil baron, Hap Briggs, and his troubled family».
The Catch
Med: Mireille Enos, Sonya Walger. «Follows a female forensics accountant whose career specialty is exposing fraud for a living».
The Family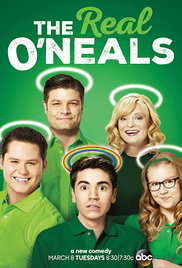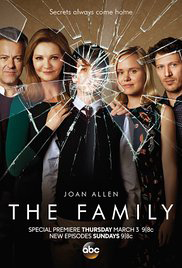 Med: Joan Allen, Zack Gilford. «A community is rattled when a politician's son, who was presumed murdered years ago, returns home».
Dr. Ken
Med: John Fox, Ken Yeong. «A frustrated doctor juggles his career, marriage, and family».
The Real O´Neils
Med: Jay A. Ferguson, Noah Galvin. «A family's bond is strengthened when the youngest son tells his parents that he's gay».
Uncle Buck
Med: Imam Benson, Aalyrah Caldwell. «An unreliable man-child takes care of his brother's kids. A TV adaptation of the 1989 comedy».
Blant ABC sine serier har jeg mest tro på The Family og muligens The Catch og Blood & Oil. De andre spår jeg en kjapp død. 
CBS
American Gothic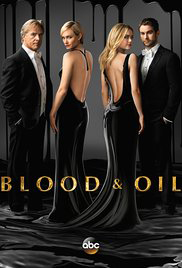 Med: Justin Chatwin og Megan Ketch. Denne er så fersk at det ikke foreligger noe plot enda.
Angel from Hell
Med: Maggie Lawson, Kyle Bornheimer. «Allison isn't quite sure if her new friend, Amy, is her guardian angel or a crazy person».
Brain Dead
Med: Johnny Ray Gill, Nikki M. James. Denne er så fersk at det ikke foreligger noe plot enda.
Rush Hour
Med: John Fo, Justin Hires. «Based on the action-comedy 'Rush Hour' films about an L.A. cop who teams up with a detective from Hong Kong».
Her har jeg mer eller mindre troen på alle fire. Det kan bli for mye mas og beundring mot originalene som ble spilt av Jackie Chan og Chris Tucker i filmen Rush Hour, og et plot som Amy from Hell vil behøve sindig skribleri som ikke blir for ambisiøst eller tullete. Brain Dead og American Gothic er jo ellers to titler som klinger bra til skrekkfilmentusiaster. 
The CW
DC´s Legends of Tomorrow
Med: overnevnte duo fra Prison Break, Victor Garber, Brandon Routh. «Focuses on time-traveling rogue Rip Hunter, who has to recruit a rag-tag team of heroes and villains to help prevent an apocalypse that could impact not only Earth, but all of time».
Superhelt, schmuperhelt. Noen skal jo se alt som handler om supre helter, og så lenge det er DC Comics, har de vel noenlunde kontrollen. 
FOX
Bordertown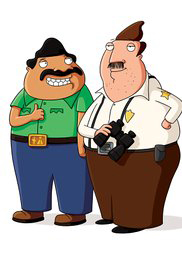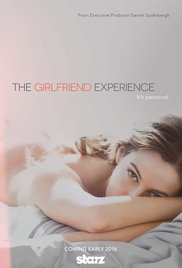 Animasjonsserie fra Mark Hentemann som er en av produsentene bak Familien Griffin. «Follow two families living in a Southwest desert town on the United States-Mexico border and how these two families inevitably cross and are bound by friendship and conflict».
Cooper Barreth´s Guide to Surviving Life 
Med: Jack Cutmore-Scott, Megahan Rath. «Cooper Barrett, along with his friends/roommates Barry and Neal, is figuring out his life beyond hedonistic behavior. Cooper is seriously attracted to neighbor Kelly while ignoring advice from his brother Josh and his wife Leslie».
Houdini and Doyle
Med: Stephen Mangan, Michael Weston. Ingen plot tilgjengelig, men denne miniserien på seks episoder handler om Harry Houdini.
Fox hadde flere nye TV-serier i fjor, og de har god peiling på hva de takker ja til, så alle tre kan være bra her. 
NBC
Emerald City
Med: Gerald Howell, Adria Arjona. «A modern re-imagining of the stories that lead up to the 'Wizard of Oz'».
Heartbeat
Med: Angelina Capozzoli, Toi´ya Leatherwood. «A look at the professional and personal life of heart transplant surgeon, Alex Panttiere».
Shades of Blue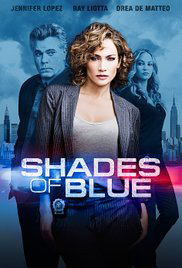 Med: Jennifer Lopez, Warren Kole. «The series stars Jennifer Lopez as the main character Harlee Santos, a single-mother NYPD officer, who is forced to work in the FBI's anti-corruption task force, whilst dealing with her own financial problems».
Mest tro på Shades of Blue. De to andre blir nedlagt midtveis i sesong 2; LOL.
ANDRE TV-SELSKAP
Better Things
Med: Pamela Adlon, Dale Dickey. «An actress raises her three daughters while juggling the pressures of working in Hollywood and being a single parent».
11.22.63
Med: James Franco, Chris Cooper. «High school teacher Jake Epping travels back in time to prevent the assassination of President John F. Kennedy – but his mission is threatened by Lee Harvey Oswald, falling in love, and the past itself, which doesn't want to be changed».
Baskets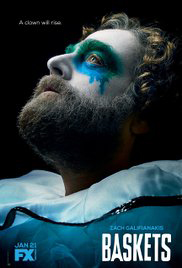 Med: Zack Galifianakis, Malia Pyles. «After failing at a prestigious French clowning college, Chip Baskets looks to keep his dream of becoming a professional clown alive».
13 Reasons Why
Ingen aning om hvem som blir med i denne enda. «A teenage girl commits suicide, but before doing it she records her suicide note on cassette tapes, and then sends the tapes to 13 people who she deemed responsible for her death».
Angie Tribeca
Med: Jere Burns, Deon Cole. «Lone-wolf detective Angie Tribeca and a squad of committed LAPD detectives investigate the most serious cases, from the murder of a ventriloquist to a rash of baker suicides».
Billions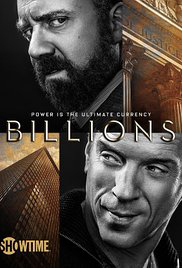 Med: Paul Giamatti, Damian Lewis. «U.S. Attorney Chuck Rhoades goes after hedge fund king, Bobby «Axe» Axelrod in a battle between two powerful New York figures».
Brothers in Atlanta
Med: Gregory Fears, Jessica Marie C. «A pair of struggling entertainers try to navigate life and relationships in the black Mecca of Atlanta».
Chelsea Does
Med: Chelsea Chandler, Mary McCormack. «Comedienne and writer Chelsea Handler discusses the topics of marriage, racism, Silicon Valley, and drugs. Filmed in four parts».
Close to the Enemy
Med: Alfie Allen, Sebastian Armesto. Plott ukjent.
Codes of Conduct
Med: Helena Bonham Carter, Paul Dano – miniserie på 6 episoder. «A young man with a mysterious past makes his way into New York's high society».
Beowulf – Return of the Shieldlands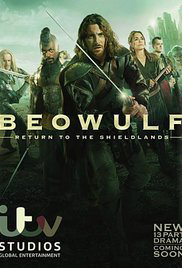 Med: Gísli Örn Gardarsson, Kieran Bew. «Set in Scandinavia. Beowulf, a hero of the Geats, comes to the aid of Hrothgar, the king of the Danes, whose mead hall in Heorot has been under attack by a monster known as Grendel».
Colony
Med: Josh Holloway, Sarah Wayne Callies. «Set in the near future, Colony centers on a family headed up by Holloway and Callies who must make difficult decisions as they balance staying together with trying to survive.
The Crown
Med: Karl Farrer, Nick Owenford. «The Crown focuses on Queen Elizabeth II as a 25-year-old newlywed faced with the daunting prospect of leading the world's most famous monarchy while forging a relationship with legendary Prime Minister, Sir Winston Churchill».
Damien
Med: Omid Abtahi, Megalyn Echikunwoke. «After discovering his origins, Damien Thorn must cope with life as the Anti-Christ».
Dice
Med: Alexander Garganera, Gabriel Caste. Plott ukjent.
Feed the Beast
Med. David Schwimmer, Lorenza Izzo. «Two friends open up a restaurant together».
Flaked
Med: Will Arnett, Lina Esco. Plott ukjent.
Fuller House
Med: Candace Cameron Bure, Jodie Sweetin. «D.J. Tanner-Fuller is a widow and mother of three. Things become too much to handle, so she asks for help from her sister Stephanie and her best friend Kimmy».
The Girlfriend Experience
Med: Riley Keough, Paul Sparks. «TV series based on Steven Soderbergh's «The Girlfriend Experience», which centered on the life of a New York call girl».
Good Behavior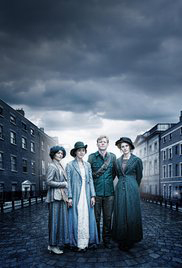 Med: Brian Ashton Smith, Patrick R. Walker. «Letty Dobesh is a thief and con artist whose life is always one wrong turn, one bad decision, from implosion. Which is just how she likes it».
Legends of Chamberlain Heights
Med: Michael Starrbury, Quinn Hawking. Plott ukjent.
The Living and the Dead
Med: Colin Morgan, Chloe Pirrie. «A brilliant young couple inherit the farm and are determined to start a new life together. But their presence in this isolated corner of England starts to unleash strange, unsettling and dangerous supernatural phenomena that will start to threaten their marriage».
Luke Cage
Med: Marhershala Ali, Mike Colter. «Given super strength and durability by a sabotaged experiment, a wrongly accused man escapes prison to become a superhero for hire».
Mercy Street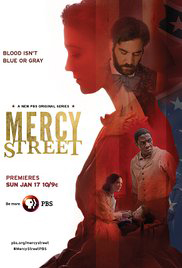 Med: Shalita Grant, McCinley Belcher III. «Follows the lives of two volunteer nurses on opposing sides of the Civil War – New England abolitionist Mary Phinney and Confederate supporter Emma Green».
Outcast
Med: Wrenn Schmidt, Patrick Fugit. «A young man searches for answers as to why he's been suffering from supernatural possessions his entire life».
Outsiders
Med: Danielle Brickman, Kyle Gallner. «A struggle for power and control set in the rugged and mysterious hills of Appalachia, «Outsiders» tells the story of the Farrell clan, a family of outsiders.»
The Path
Med: Ali Ahn, Max Ehrich. «A man who converts to a controversial following suffers from a crisis of faith».
Preacher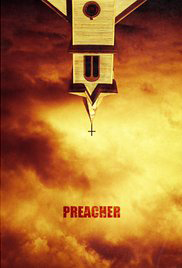 Med: Dominic Cooper, Jamie Anne Allman. «After a supernatural event at his church a preacher enlists the help of a vampire to find God».
Queen of the South
Med: Veronica Falcón, Abby Glantz. «Teresa flees Mexico after her drug-runner boyfriend is murdered. Settling in Spain, she looks to become the country's reigning drug smuggler and to avenge her lover's murder».
Quarry
Med: Logan Marshall-Green, Jodi Balfour. «A Marine returns home from Vietnam in 1972, only to find himself being shunned by those he loves and demonized by the public».
Rebellion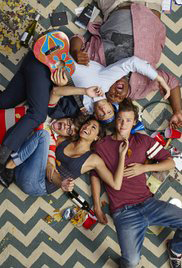 Med: Tom Turner, Michael-Ford Fitzgerald. «Rebellion is a five part serial drama about the birth of modern Ireland. The story is told from the perspectives of a group of fictional characters who live through the political events of the 1916 Easter Rising».
Recovery Road
Med: Jessica Sula, Sebastian De Souza. «Centers on Maddie, a party girl and a highly functioning addict who makes the difficult decision to live with other recovering addicts at a rehab facility, while facing the daily pressures of her teenage life».
Roadies
Med: Carla Gugino, Imogen Poots. «A road crew helps with a rock band's major multi-city tour».
Roots
Med: James Breaux, Newton James Hippolyte Jr. «An adaptation of Alex Haley's «Roots», chronicling the history of an African slave sold to America and his descendants».
Shadowhunters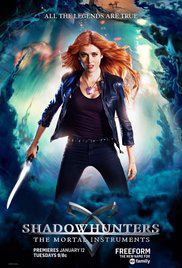 Med: Katherine McNamara, Dominic Sherwood. «After her mother is kidnapped, Clary must venture into the dark world of demon hunting in order to find clues that can help her find her mother».
The  Shannara Cronicles
Med: Austin Butler, Poppy Drayton. «Series of adventures, war, and evil that occur throughout the history of the Four Lands».
Stranger Things
Med: Winona Ryder, David Harbour. «When a young boy disappears, his mother must confront terrifying forces in order to get him back».
Taboo
Med: Leo Bill, Oona Chaplin. «Adventurer James Keziah Delaney builds his own shipping empire in the early 1800s».
Teachers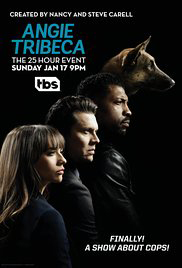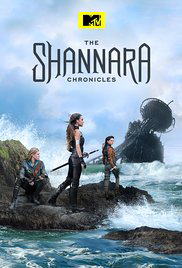 Med: Eileen Montelione, Caitlin Barlow. «Teachers shows their hilariously warped perspective as six elementary school teachers trying to mold young minds, even though their own lives aren't really together».
Those Who Can´t
Med: Adam Cayton-Holland, Andrew Orvedahl. «There are teachers who inspire, enlighten, and challenge us. These are not those teachers».
Trial
Med: Billy Bob Thornton, William Hurt. Ukjent plott.
Underground
Med: Jurnee Smollett-Bell, Alano Miller. «Underground centers on a group of slaves planning a daring 600-mile escape from a Georgia plantation. Along the way, they are aided by a secret abolitionist couple running a station on the Underground Railroad as they attempt to evade the people charged with bringing them back, dead or alive.
Vice Principal
Med: Georgia King, Walton Goggins. «A dark comedy series about a high school and the two vice principals. McBride and Walton Goggins star as the V.P.s who are an in epic power struggle, vying for the top spot: to be school principal».
War & Piece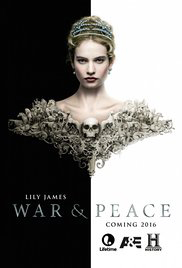 Med. Paul Dano, Lily James. «As the Russian conflict with Napoleon reaches its peak, five aristocratic families face the possibility of their lives being changed forever».
The West
Med: Mo Brings Plenty, Deborah Lee Douglas. «This series will provide unprecedented access to the wilderness, frontier lawlessness, and bloodshed of the 40 years between the end of the American Civil War and after the turn of the 20th Century, when the west was won. From Jesse James and Crazy Horse, to Wyatt Earp and Buffalo Bill, the characters at the center of this violent, blood-soaked period in American history are explored as each episode follows the stories and struggles of the West's most infamous outlaws as they fight for their land and identity».
Westworld
Med: Ingrid Bolsø Berdal, Ben Barnes. «A series inspired by the 1973 film of the same title directed by Michael Crichton about a futuristic theme park populated by artificial beings».
You Me Here
Med: Rachel Blancard,  Priscilla Faia. «Centers around a three-way romantic relationship involving a suburban married couple».
Serier med fornyet tillit
Grey´s Anatomy – sesong 12
Modern Family – sesong 7
The Missing – sesong 2
Big Bang Theory – sesong 9
Criminal Minds – sesong 11
Blue Bloods – sesong 6
Arrow – sesong 4
The Originals – sesong 3
Supernatural – sesong 11
Grimm – sesong 5
The Vampire diaries – sesong 7
Bones – sesong 11
Once upon a time – sesong 5
Brooklyn Nine-nine – sesong 3
Sleepy Hollow – sesong 3
Familly Guy – Sesong 14
American Dad – sessiog 14
Simpsons – sesong 27
Chicago Fire – sesong 4
Better Call Saul – sesong 2
Bloodline – sesong 2
Broadchurch – sesong 3
The Fall – sesong 3
From Dusk til Dawn – sesong 2
Girls – sesong 5
Homeland – sesong 6
House of Cards – sesong 4
House of Lies – sesong 5
The Last Ship – sesong 3
Longmire – sesong 4
Luther – sesong 4
Marco Polo – sesong 2
Mr. Selfridge – sesong 4
Orange is the new black – sesong 4
Orphan Black – sesong 4
Outlander – sesong 2
Penny Dreadful – sesong 3
Pretty little liars – sesong 7
Ray Donovan – sesong 4
Salem – sesong 3
Scream – sesong 2
Shameless – sesong 6
Veep – sesong 5
Vikings – sesong 4
The Walking Dead – sesong 7
Kilde: Metacritic.com og IMDB.
sØLve Friestad – scoop@scoopmanagement.no